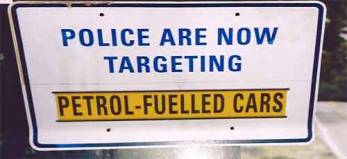 Automotive & transport
Asia in the driving seat?
Most of the mainstream media doesn't realise it yet but the auto industry is about to be turned upside down by the emergence of one billion new consumers in emerging markets and the rapid development of new automotive manufacturers, especially in China and India. For example, few people outside the automotive industry have ever heard of companies like Chery (China), M&M, Bajaji, TVS, Tata or Hindustan Motors (all India).Predictions of up to a billion new cars on the roads of developing countries need to be taken with a pinch of salt because they are to a degree an extrapolation based on historical trends and take no account of shifts that may take place caused by economic downturns or responses to climate change. However, it does look reasonably likely that these markets will continue to experience rapid growth and the consequences are significant. First of all the environmental impact of this growth could be catastrophic for the entire world. It is unlikely that growth will follow the US model but nevertheless economic growth is the number one priority for most developing nations and environmental concerns tend to be pushed down the agenda.China is already the world's second largest energy consumer and the world's second largest polluter in terms of greenhouse gases and it won't take much growth to move China into the top spot. This is well known. What's less obvious are some of the societal impacts. Many of these new cars will either reside in wealthy urban areas where they will only be used at weekends or be acquired as pure status symbols because congestion (and congestion charging) means that using them during the week will be impractical. One Chinese city has already imposed road rationing at peak periods and this very much looks like the shape of things to come. Meanwhile, in rural areas, car ownership will transform society. The newfound mobility will open up previously remote areas, which will theoretically help democratise entire regions. It will also promote access to urban areas, which will in turn fuel development and consumer spending. Another trend that will transform the auto industry globally is the emergence of ultra low-cost producers.At present the best-selling car in India is priced at around US$4,500 but new models will soon be available for half this amount. These aren't fancy cars - creature comforts and safety features are limited - but they fit a need and the scale of demand could easily propel Chinese and Indian manufacturers into the upper echelons of the global car industry in volume terms.Are these companies a threat to Western European and US companies? In theory, yes. US carmakers are still focussed on large (fuel inefficient) cars and trucks while their European counterparts are focussed on luxury and prestige. This could mean that there's a gap opening up for low-cost, no frills, fuel-efficient vehicles and it will be Asian companies that will meet this demand. This doesn't necessarily mean four wheels either. As urbanisation and over-crowding increase the future may be two or three wheels rather than four and again it's the Asian companies that are in the driving seat.
Ref: Strategy + Business (US) 15 February 2007, One billion new automobiles'
B. Jackson and V. Sehgal www.strategy-business.com
Search words: cars, BRICs, China, India, low-cost
Source integrity: *****
A fully automated driving experience
The idea of flying cars is a futuristic cliche. The self-driving car is more down to earth and whether we want them or not it looks increasingly likely that they will start to appear by about 2025. Indeed, we are partially there already. The new 2007 Mercedes S-Class sedans will tighten your seat belt and close all the windows if they feel that an accident is imminent. The 2007 Lexus LS 460 can park itself at the touch of a button while the 2006 Acura RL will apply the brakes itself if it thinks the car in front is too close. Whether any of this is what drivers actually want is another matter but given that 43, 443 people died on American roads last year alone anything that improves safety will almost certainly be implemented by a nervous auto industry and safety conscious governments. One area that is very ripe for automation is lane changing and the American FCC has already allocated a section of the wireless spectrum so that cars can talk to each other about where they are and what their intentions might be. However, it might not be private cars where fully automated precision driving is installed at all. One obvious contender for the fully computerised experience are buses and coaches, especially in urban areas where speeds are already slow, but perhaps the real killer application will be trucks and lorries. In the future we may see driverless trucks following fixed routes on highways where the driver is either absent altogether or is there simply in an overseeing role primarily to reassure the public.
Ref: Business 2.0 (US) January/February 2007, What's Next: Future Vison - Autos get automated, J. Brandon. www.business2.com
Search words: intelligence, automation, cars, trucks, driving
Trend tags: intelligence
UK transport trends
The British government has just released another of its annual transport trend reports. This is the ninth report and relates to a promise made in 1998 to create a range of indicators and statistics against which certain key policy targets would be measured.
Key findings include the fact that the total volume of road traffic in the UK has increased by 82% since 1980 and that over 25% of UK households now have access to two or more cars (more than the percentage of households with no access to any vehicle). Not surprisingly the number of car journeys and the distance travelled is related to household income and car use has risen as disposable incomes have increased, with both the number of trips and average distances travelled both increasing too. Other facts include the statistic that while bus use declined from the mid-1980s to the mid-1990s it has since grown slightly, largely due to increased bus use in the London area. Rail journeys have increased by 40% since 1980 while the volume of freight delivered by road has increased by 29% since 1980. Finally, it is noted that in 1980 Britons made 18 million overseas trips but by 2005 this figure had increased to 66 million, presumably as a result of increasing incomes and the emergence of low-cost airlines across Europe.
Ref: Department of Transport (UK) Transport Trends: 2006 Edition.
Search words: Transport, cars, urbanisation, and statistics
http://www.dft.gov.uk/transtat/trends
Search words: transport trends, roads
The war against 4x4s
Not content with taxing 4x4 vehicles when they are driving down the road, one UK council has decided to target them with punitive taxes when they are standing stationary in parking bays. Richmond Council in South West London (henceforth known as the People's Environmental Republic of Richmond) is linking annual parking charges to vehicle types with 4x4s and large MPV paying more than small cars and electric vehicles. Nothing wrong with that you'd think but you'd be wrong. The idea is a green gimmick and its not been properly thought through. First off, large MPVs seat six or seven people. If they are used for the purpose for which they were intended it is much more efficient to have one MPV on the road than three, four or more smaller vehicles. Secondly, older cars may be hit with these parking taxes as well and it's well known that running an older car for a long period of time is more environmentally friendly than using up materials and energy to build new cars.Third, electric cars are not that environmentally friendly at all. Electricity is not a source of energy as such - it is a means of transmitting energy.The power that electric ('green') vehicles actually use is generally produced by burning gas, coal or oil in vast power stations and the five or six UK power companies that do this release more carbon emissions into the atmosphere than all the car drivers in the UK combined. Actually this is an unfair comparison because this energy is used to power other things too but there's a point in there somewhere.So what's the solution? One easy answer would simply to increase the tax on petrol thereby more fairly taxing inefficient vehicle types. Another is to stop the sideshow of 4x4 vilification and to get on with developing hybrid vehicles, bio-fuels and hydrogen fuel cell technologies. Greater use of bicycles and public transport would also help as would targeting some of the real culprits such as homes, offices and factories that use air conditioning.
Ref: Various including Car (UK) January 2007, Richmond Council fiddles while the planet burns, G. Green, Weekly Telegraph (UK), 17-23 January 2007 '4x4s to be priced off the road, C. Clover.
Search words: 4x4, taxation, parking, climate change
Trend tags: climate change
A car company with absolutely nothing to hide
You may remember that there was a small trend for transparency a few years ago - not the ethical corporate variety but the design trend towards see-through staplers, calculators and even watches. It's therefore interesting to see the idea appear again, this time in the guise of transparent iPods and a car. The Swiss company Rinspeed has produced a transparent car in conjunction with Bayer Materials Science. This is not a first because Bayer actually unveiled a see-through car back in 1967 but most people didn't see it. The 'eXasis' transparent car is new in that it utilises many innovative new materials. In terms of what you can see through, the floor of the car is fully transparent, which one imagines will give occupants something of a thrill, and so too is the outside body, the seats, the headrests and even the armrests. So what's the point of a transparent car? Nothing really except that prototypes like the eXasa push the envelope in terms of design, engineering and materials technology. So what else could be made transparent? Personally I'd love a fully see-through iMac computer or perhaps some see through shoes for my kids so I can see whether the shoes are fitting correctly. Actually that last idea has already been done along with a transparent canoe so you can see where this trend is going.
Ref: Business Week (US) 20 February 2007, 'Don't drive this car naked', www.businessweek.com
Search words: Transparency, materials, design, cars, prototypes