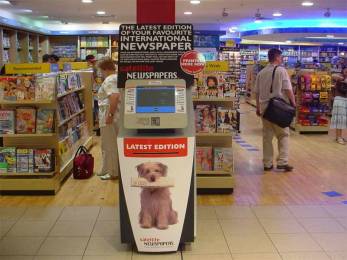 News, media & communications
Facebook faceoff
Facebook is hardly known for its positive attitude towards privacy. But the world's fifth largest company is synonymous with scandals surrounding data leaks, personal surveillance, naivety and monopoly behaviour. Strange then that earlier this year Mark Zuckerberg announced that his company would no longer be an open social network, but was moving towards being a "privacy focussed communications platform" that would enable secure private messaging between individuals and small groups. I'm sure this is very 'on message' for a company that seems to think that every time things go wrong (which is fairly frequently) it's the fault of communications, but surely this will only make matters worse?
The problem, in a nutshell, is the sheer size of Facebook, but also the fact that the company has an almost autistic view of how its ad-based business model effects other people. Clearly, Facebook's new strategy will make it much easier for bad people to do bad things online. It will be easier to spread misinformation and fake news and harder for authorities to react. Conveniently, it also means that it will be harder for Facebook to react too, because it won't be easy for them to spot dangerous content either.
The future of Facebook? At the moment, it's hard for governments to pin the monopoly badge on Facebook, because it's not technically a publisher, its products are free and people willingly sign their lives over to the company. But one suspects that, given time, action will be taken to regulate what is an unregulated, abusive monopoly that, one might say, is run by a bunch of schoolchildren.
Ref: Sunday Times (UK) 24.3.19, 'Zuckerberg is unlocking a world of evil' by R. Silva. See also, Financial Times (UK) 24/25. 03.18, 'FT Big Read: Facebook by H. Kuchler and The Guardian (UK) 8.04.18, 'Why I broke Facebook data story – and what should happen now' by C. Wylie.
The battle over children's technology
The internet is not the best place to raise a child. This has been clear for some time, although recently a number of tech titans have started to agree. Bill and Melinda Gates recently said that their children were not allowed smartphones until they were aged 14 and other tech types have been cramming their tiny tots into tech-free Waldorf schools (Steiner schools in Europe) faster than you can shout "Get off that phone."
Clearly the internet isn't all bad, but for young kids it mostly is. The problem is two-fold. First, the tech companies themselves are commercial enterprises and their business models generally involve getting people addicted to their products and then selling user data to someone else. This is questionable for adults, but beyond the pale with children. Second, the internet has been designed by adults with adults in mind. Little or no consideration has been given to child users — they are simply treated the same. It's a bit like letting small children into a sweet shop and saying they can choose anything they want and stay as long as they like.
But it's actually worse than this. Children are not simply small adults. They have "enhanced sensitivity as to social signals" according to neurological studies; social validation in the form of feedback loops is more like selling crack cocaine than sugar mice.
Ethically, it's hard to see how any of the tech companies can justify what they are doing. They are deliberately designing products to exploit known human vulnerabilities and the fact that they aim many of their products at children is intolerable. As for kids controlling their own boundaries and behaviour, this is hardly an option.
Could the ubiquity of mobile devices and the crisis in teenage mental health be linked? We should be careful here, although since 2010 (and well before in many instances) there has been a huge increase in anxiety, loneliness, depression, restrictive eating, self-harm and suicidal behaviour among teens. We're also witnessing a generation of children that do not get enough sleep and one that is not learning how to relate to other human beings physically or verbally.
Ref: The Sunday Times magazine (UK) no date 'The Wired generation by James McConnachie. See also The Atlantic (US) 09.17, 'Have smartphones destroyed a generation' by J. Twenge.
The future of music
The factory approach to making music is nothing new, but Spotify, launched in 2006, has had more influence on the manufacture of music than most. 86 per cent of people in the UK now listen to streamed music. Spotify, along with other music streaming services such as Apple Music and Deezer, is now so dominant that songwriters are writing pop songs simply to appeal to Spotify's algorithm. Each song must now start with a catchy opening, chorus or hook and must have a bass-heavy mix to work well on tiny laptop and mobile phone speakers. The result? Homogenisation on a grand scale. If you try to be innovative, chances are you will simply disappear.
Due to peoples' thirst for instant musical gratification, 35 per cent of pop songs are now skipped within 30 seconds. If people skip a song within 15 seconds, this says to the algorithm that people don't like it. A song like The Pogues' Fairytale of New York would, most likely, be buried by such algorithms.
So, is the future bleak? Probably not. Creative people are famous for bending the rules, or ignoring them altogether, so eventually new trends and technologies are bound to emerge.
Ref: Daily Telegraph (UK) 26.04.18, Is Spotify killing song writing' by A. Horner. See also, Daily Telegraph (UK) 15.10.18, 'The death of the album has been greatly exaggerated' by J. Hall.
The man who knew too little
Back in November 2016, when Trump was elected President of the United States, Erik Hagerman had a plan. Distressed by the hoopla of US politics, he decided to stop reading the news. His experiment was part protest, part coping mechanism and part extreme self-care. Living alone on a pig farm in rural Ohio, this was clearly achievable in ways that it might not be had he lived somewhere else like Chicago.
Hagerman travels into the local town, Athens, to buy coffee and to shop, but he keeps up his news blockage with the help of white noise from his headphones and an agreement with family and friends not to talk about current events. He does read the art reviews of the New Yorker, browses the classifieds and watches American football with the sound on mute, but otherwise he has been remarkably successful in constructing a world where very little he doesn't like gets through to him.
In this regard, he might be regarded as similar to the hundreds of millions of people that get their news via Facebook, which similarly filters out numerous stories and events. His approach has shades of Thoreau's Walden too. Previously a senior executive with Nike, Disney and Walmart, he now spends his days (and his money) restoring a disused coal mine into a pristine pond — a project he calls The Lake.
As a postscript to this, back in 2018, I personally stopped listening to most news on the TV. I still read newspapers, but mostly weekend papers and I read them several weeks, if not months, late. Does this work? In my experience, it does. I'm calmer, I'm able to see connections between ideas and events better, and I scan a paper (it has to be on paper) fast because I have the benefit of hindsight.
Why not try it yourself?
Ref: The New York Times (International Edition) 16.03.18, 'The man who insist on knowing too little' by S. Dolnick. www.nytimes.com
Screen fatigue
One thing I've noticed over the last 15 years is that if someone says that something will happen in the future they are usually wrong.
Books are a case in point. Back in 2010, the physical book was widely assumed to be dead going forward. Sales of e-Books were surging ahead while books, bookshops and libraries were on the critically-endangered list. But what's happened? Sales of e-Books have generally stalled, while, according to PWC's Global Entertainment and Media Outlook 2018-2022, the market for physical books is holding its own. PWC suggests global growth in the book market of around one per cent annually, which is hardly a growth market, but it's not a declining one either. As for sales of e-Book readers, such as Kindles, these appear to have hit a brick wall.
What's going on? There are several factors at play here. First, people love the printed word. Physical books are tactile and sensory, while screens have a sterile quality. Second, demographics. The world is ageing, rapidly, and older people that grew up with physical books are still reading the printed word. As for the idea of streaming books, like music, this hit a major roadblock in 2012, when the US Justice Department filed an antitrust lawsuit against Apple and the five largest publishers.
Another factor is price. e-Books are not significantly cheaper than physical books and printed paper may have a sustainability edge too. Then there's the retail market. OK, there's Amazon, but the big-box book retailers have more or less disappeared, leaving room for quirky local independent bookstores, which again people love.
As for literary festivals, which are really booming, the explanation for these is much the same as it is for music festivals. "In a digital world, everyone likes to see people in the flesh," as Nicola Tuxworth, director of the Cheltenham Literary Festival, puts it. To that I'd add a touch of celebrity and, once again, an ageing demographic, many of whom are avid readers and good organisers of events like festivals. Writers also tend to be isolated figures, so getting to see them in the flesh and ask them questions is bound to appeal.
Ref: Strategy + Business (US) 9.08.18, 'Gutenberg's Revenge' by B. Woods. See also the Financial Times (UK) The Big Read; Media, by M. Garrahan and S. Bond and Intelligent Life (no date) 'For books, read community' by Anthony Gardner.