Top Trends in Automotive & transport
1. Retro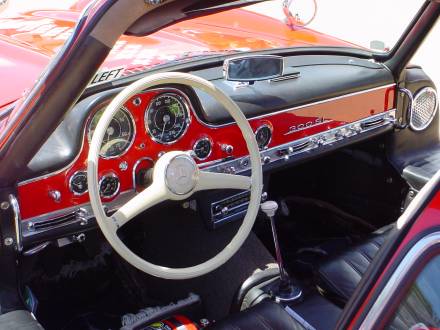 Looking at cars like the Mini, Beetle, PT Cruiser and Ford Thunderbird, you would think that we were living in the sixties. Well to some extent we are. People are longing for simpler times, when roads were empty and driving was a pleasure not a chore. As a result everything from cars and petrol stations to classic car magazines have focussed on bye-gone eras. But perhaps this particular automotive trend is coming to an end as manufacturers are re-discovering their local roots. Ever since car companies went global and ever since they started using computers rather than pencils to design cars, cars have looked remarkably similar. This wasn't always the case. Once upon a time a British car could only have been made in Britain and the same was true with cars from the US, Germany, Italy and France. They just looked and smelled whence they came. However, global markets, CAD software and focus groups changed all that. Not anymore. Car companies are re-discovering their roots and the new Mustang, Cadillac CTS and STS could only be made by Uncle Sam. Equally the new Infiniti Kuraza concept car could only have come from Japan. Is this an early sign of the end of global products or just a clever case of 'glocalisation'?
Read/post comments on this trend (currently 0 comments)
2. Embedded intelligence
Audi is experimenting with fingerprint technology to adjust seat settings, temperature control and radio settings. It doesn't open the doors or start the engine, but it could. Other 'intelligent' features already include tyres that tell the driver when they're getting flat or engines that tell you when they need a service. The McLaren F1 supercar even calls the factory when it realises something is wrong, so that the factory can dispatch a mechanic with the necessary spare parts (they already know where the car is via GPS). Is this all a sign of things to come? Probably. We've already got cars that talk to the driver (badly) so cars that talk to the manufacturers and each other can't be far away.
Read/post comments on this trend (currently 0 comments)
3. Remote monitoring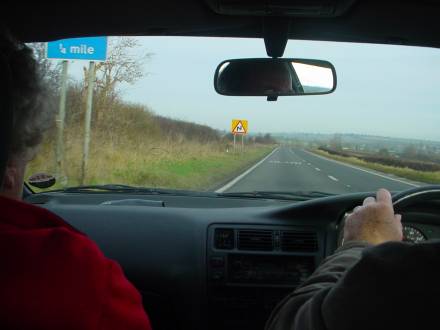 Electronic Data Recorders (EDR's) are little black boxes that covertly sit inside some cars (eg all new GM, Mercedes and Audi) and monitor your speed, acceleration and braking amongst other things. When you have an accident the data contained in these boxes can be used by police or your insurance company to see who did what. If that's not bad enough how about what networkcar.com is doing? This company allows people to remotely track their car when they're not in it. So, for example, you can tell (via your computer) where your husband is or what speed your daughter is driving — without alerting him or her to the fact you're watching them. There's even an idea being studied by police in the UK whereby they will be able to stop cars simply by pressing a button (an electronic 'stinger' in effect).
Read/post comments on this trend (currently 0 comments)
4. Safety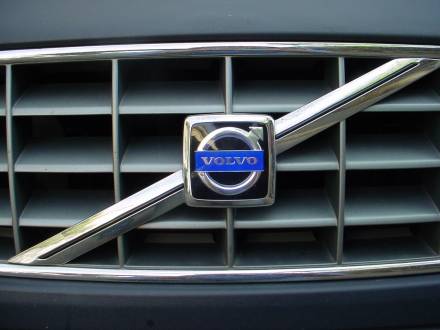 In 2002, 42,815 people died on America's roads and while cars have been getting safer for years there is still a way to go. Future innovations will probably include the widespread adoption of technologies like lane warning and guidance devices, blind spot alarms, radar-assisted cruise control, remote speed control, speed caps, sleep alarms and even night vision devices. However, one could argue that all of these ideas insulate the driver from reality and what's really needed is less technology and comfort not more. As someone once said, the safest car in the world would simply have a sharp blade sticking out of the steering wheel.
Read/post comments on this trend (currently 0 comments)
5. Speed (lack of)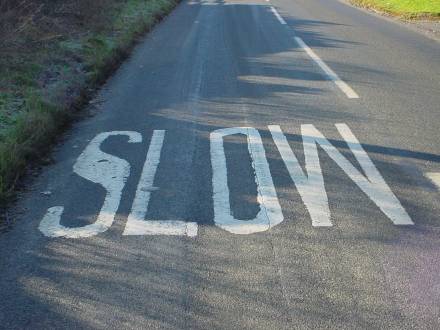 On the one hand we have a boom in private 'track days' for owners of high performance cars (because where else can you drive them at full speed?). On the other hand we have local and national governments trying every trick in the book to slow cars down on public roads. Recent examples include roads with no road markings (apparently they reduce speed and accidents) and sentencing qualified drivers to L-Plates. Is this the end of driving for pleasure? It certainly looks like the beginning of the end.
Read/post comments on this trend (currently 0 comments)
6. Driver-less cars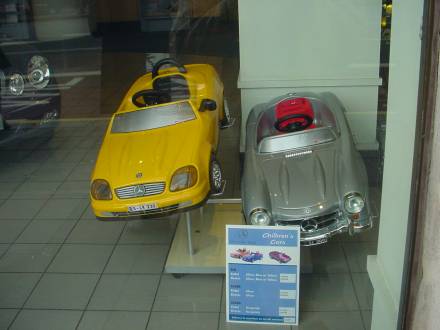 Back in the 1960s GM experimented with cars that followed a magnetic strip in the highway while in 1997, 8 Buick Le Sabres travelled in line at 65mph and 21 feet apart with no driver input whatsoever. More recently, Toyota has been testing the PM concept car, which travels around in 'social groups' with other cars. We're not suggesting that 'drive by wire' will take over completely, but you can expect the driver to be an almost redundant feature by about 2030. Benefits will include greater safety and reduced fuel consumption.
Read/post comments on this trend (currently 0 comments)
7. Car sharing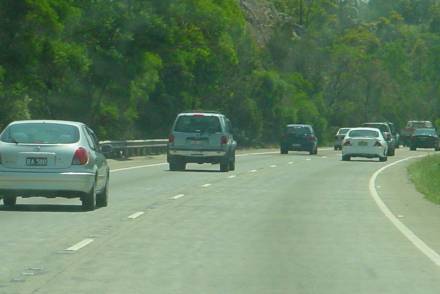 Most people in cities want access to a car but some people can't afford to own one. More likely, people that own a car don't have anywhere safe to put it at night and sometimes they need a different type of car. So what if a retailer with some car parking spaces teamed up with a car sharing business and allowed customers to pick up and drop off cars in their car parks outside peak hours? If you're not already familiar with car sharing clubs they're already a US $15 million market in the US which is expected to grow10-fold in the next 5 years. In Switzerland 2% of drivers already use such schemes while in the UK car clubs like Smart Moves lend cars to people for about GB £15 per month. Servicing, breakdown recovery and road taxes are all included and users just pay about GB £3 per hour plus GB £0.18 per mile.
Read/post comments on this trend (currently 0 comments)
8. Pay as you go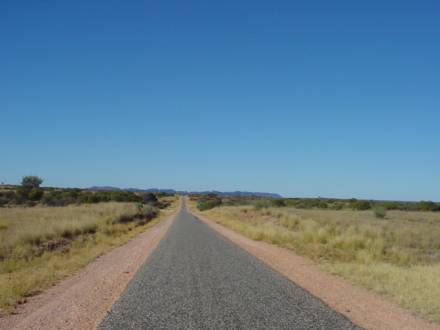 'Pay as you go' is a well documented trend which, along with the division of some products and services into free (or cheap) and paid (or luxury) segments is transforming society. So if 'economy' and 'business' works for airlines, and 'public' or 'private' works for medicine and education, why not apply the same principle to roads? This is what's happening all over the world with congestion charges to enter city centres and now it's happening with roads which are being divided into free and paid sections. The idea is a mixture of social engineering and civil engineering. Fast lanes are being converted into paid lanes, which motorists can move into if they're in a hurry or they're just plain rich ('Lexus lanes' as some people describe them). The clever bit is that the paid lanes are not compulsory and pricing can be adjusted according to traffic flow or time of day. Payment is made instantly via electronic tags inside your car. Of course the idea isn't new. Road tolls have been around since the invention of the motor car (longer in fact) but the idea is coming back into vogue because governments are no longer prepared to publicly finance infrastructure projects like roads. In the case of new roads this is fine, but the principle is also being applied to roads that have already been built using public money - so people are effectively paying twice. Nevertheless, the idea is sure to be a winner because people hate to wait (Americans now spend 46 hours a year sitting in traffic jams). The average speed during peak hours on '91 Express' lanes in the US is 65mph compared to just 15-20mph in the free lanes. So by paying US $11 commuters can save as much as 90 minutes on a regular trip. On a slightly related note, GPS tracking technology is about to transform how people pay for car insurance. If an insurance company knows where you are in real time, risk can be assessed accordingly, allowing drivers to pay for insurance by the mile.
Read/post comments on this trend (currently 0 comments)
9. Reinvention of mass (public) transport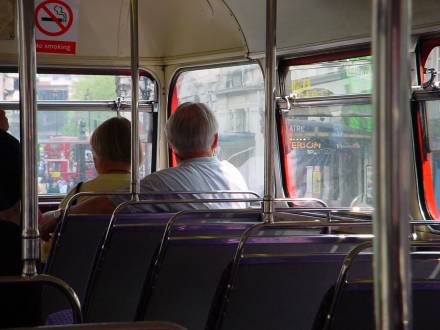 It would seem logical that as roads (and parking spaces) fill up there would be a growth in public and mass transport. However, the car is so linked to ideas of individualism, freedom, private space and personal identity that we are unlikely to give up private car ownership in the short term. For example, in the UK 70% of people still drive to work. In theory high oil prices should put people off, but that's what people said twenty years ago. From a sustainability point of view, the future must see the re-invention of public transport on a mass scale, but people will not embrace the idea until governments start thinking long term and build networks that are safe, clean, convenient and affordable. And a good start might be for politicians and business leaders to actually start using public transport themselves.
Read/post comments on this trend (currently 0 comments)
10. Car politics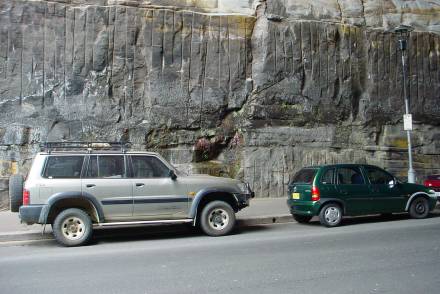 According to the New Economics Forum (a UK think tank), owners of 4x4 (SUV) vehicles should be forced to display health warnings on the side of their cars similar to the health warnings seen on cigarette packs. We've already seen tax rates, licence charges and even interest rates on car loans linked to vehicle type so expect to see anti-car sentiment linked to specific government policies in the future. For example, large 4x4 vehicles could be banned from certain areas at certain times of day or local councils could offer free inner city parking for owners of hybrid, electric or small commuter cars.
Read/post comments on this trend (currently 0 comments)